Welcome to Lake Reality!
Lake Reality is a private, "Members Only" lake owned and operated by the LAKE REALITY HOMEOWNERS ASSOCIATION. Associate membership is available to Kinnelon, NJ residents who do not reside in the Lake Reality neighborhood. Associate membership is available on a limited basis and total lake membership consists of approximately 90 member families per year. Enjoy a full range of summer lake activities: protected swimming daily during the summer season, swimming lessons, family picnics, holiday parties, fishing and boating, winter ice skating and ice fishing.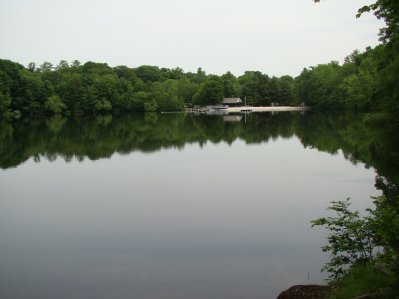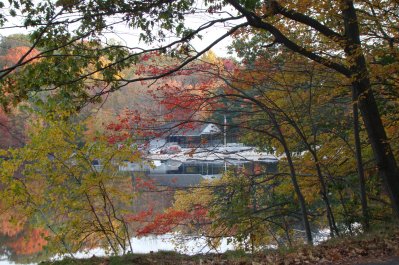 Aerial view of
Lake Reality

Click on photo to view Larger size. To purchase photo click on Lake Store.



Getting Involved...
To join Lake Reality, you must be a resident of Kinnelon, NJ. New members will be considered on a first-come-first-served basis. Currently there is a waiting list to join Lake Reality. The current wait is the shortest it has been in years! If you would like to join, click here...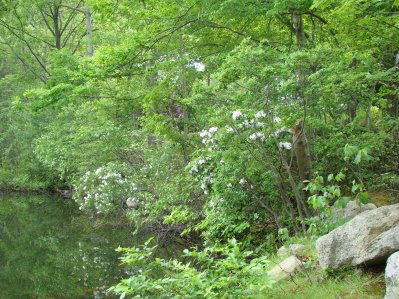 Alert...
HAPPY Memorial Day!



Fit & Fun in the Sun
Runs May, June & July
See Calendar of Events, Email and Lake Reality Facebook Page for Details

Check out the Calendar of Events for the 2018 Season!

LAKE REALITY BOARD MEETING
General Membership Meeting
April 30, 2018
Location: Lake Reality

Board Members Roll Call
Present:
President: Cliff Giantonio
Secretary: Suzy Giantonio
Treasurer: Bob Phillips
Trustees: Tug Hindelong, Lisa Ratz, Carla Gear, Tony DiRubba

Absent:
Vice President: Rich Nick
Trustees: Dan Varner

Events:
Dates are posted on the website. Lake Clean-up is the first event. We also have fitness classes on the beach.

Lifeguards:
-We will continue to have two lifeguards on duty each day once school is out from 12:00pm-6:00pm. We will have 6 lifeguards total and have 2 new lifeguards this year.

Dam:
We have been approved by the state for financing to redo our dam. We can draw only the money that we need. We are waiting for the engineers to submit formal plans. It will cost approximately 400,000-$500,00 to update our dam and will take about two months to complete. It will be done off-season. We currently have $200,000 saved.

Lakewear:
The on-line store will be open soon so orders will be ready for opening day. There will only be one opportunity to order for the year.

Other:
-The lake water will be treated for weeds. Part of the reason we have a weed problem is because our lake is so clean and not very deep. The sun penetrates easily and helps the leaves to grow. A member asked about using a weed eater machine instead of chemicals to treat the lake. The issue is there is no staging area to leave the weeds to dry out after the machine pulls them and the smell is terrible. Another member asked that when the work is done on the dam if the company could dig down and excavate to make the lake deeper.

-Our dues are remaining the same this year and we continue to save for the dam.

-A huge thank you for the members putting in their time and hard work to close in the roof on the pavilion and installing recessed lighting. Members involved in this project include: Rich Nick, Kenny Ratz, Aaron Weber, John Lindsay, Justin Lindsay, and Bob Phillips.

-Members brought up concern about the boats left on the bank of the lake at the end of Glen Rock Drive. The concern is that the boats pile up and block access to the lake. The boats also fill up with water and breed mosquitos. The members said they had rules in writing regarding boats however the secretary had never seen those specific rules in writing. Currently, every boat at the lake must have a decal which identifies the owner.

-A member was also concerned that someone has cut down trees on the dam. This has already been addressed by the board president.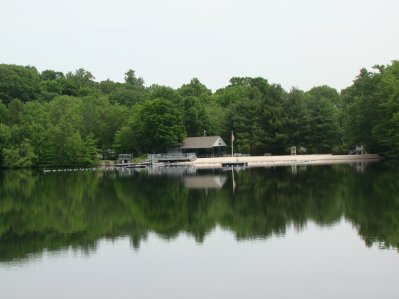 Event Calendar
Fit & Fun in the Sun
05/01/18 - 07/31/18

Adult Fishing Contest
06/08/18

Kid's Fishing Contest
06/09/18

End of School Year Party: 6th-9th grades
06/21/18

End of School Year Party-K-5th grade
06/22/18

Pizza Night!
06/22/18

Opening Day!
06/23/18

Pizza Night!
07/13/18

Lake Reality Tricky Tray and Pizza Night!
08/03/18

Chalk Art Saturday
Coming Soon...

Carla's Craft Club
Coming Soon...

Daddy and Daughter Sand Castle Sunday
Coming Soon...

Ladies Bunco Night
Coming Soon...

Tie-dye at the Beach!
Coming Soon...

Oktoberfest
Coming Soon...


Message Boards
Lakeside Private Parties
Members can have parties at the Lake. For fees and rules contact Dan Varner at Dan tara818@optonline.net
Post "YOUR" Thoughts!
Got something on your mind! Spill!
to read the message boards and add your own entries, log-in to the members area.